Human nature is such that we constantly strive to surround ourselves with things that we like: clothes, furnishings, accessories, furniture, etc. And shaving mirror should not be an exception, because it is a long-term purchase, which will stay in your house for many months or even years. Therefore, choosing men's shaving mirror do not save on quality and design, buy exactly the model that you like.
We - Rafael's Barbershop team know how important it is for guys to have a high-quality shaving mirror at home. Therefore, in today's article we will talk about it.
Varieties of men's shaving mirrors
Men's shaving mirrors vary in fabrication material and shape. In form they are:
rectangular;
quadratic;
round;
oval.
Classification of shaving mirrors by material:
Amalgam. Shaving mirror of this material is considered as highest quality, as it reflects better and is more durable.
Titanium. Differs in high resistance to damages.
Silver. Such shaving mirrors are the cheapest.
The most important selection criterion is comfort. Shaving mirror should be comfortable, because otherwise you can cut yourself or skip some parts of face in the shaving process.
How best to install shaving mirror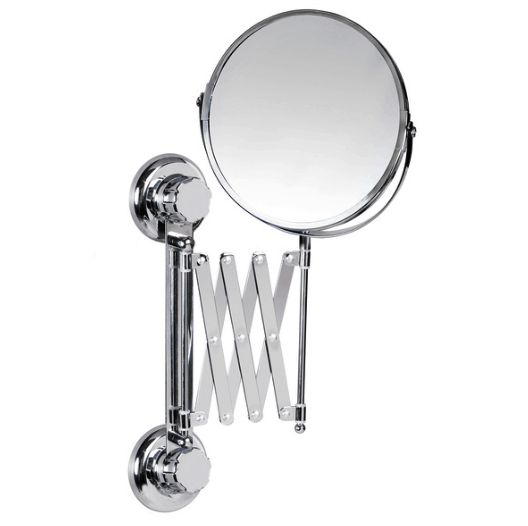 After you have chosen and purchased your new, convenient and beautiful shaving mirror - you need to install it. There are several installation methods:
Bracket. Shaving mirror is fixed to the wall by drilling it. This option is considered the most durable.
Special Velcro. It does not require effort for installation, but is not famous for reliability.
Liquid Nails. A good option for mounting men's shaving mirror, but be careful - poor-quality wall cover in this case may deteriorate.
Drill special holders for men's shaving mirror. This is enough reliable way, if you do not feel sorry for your wall, in which then there will be holes.
Remember that you should not neglect the quality of the installation of shaving mirror. Otherwise, it may fall and break at any time.