Did you grow a chic beard, visit a barberchop and form your own unique stylish image? Perfectly. But do you know that facial hair needs daily care? Exactly. If you do not want to face the problem of naughtiness, confusion and dying, you should do a lot of effort.
In this article, we will share useful advices that will help you keep your beard in good condition and always have an attractive look.
Top-3 daily habits for a beautiful beard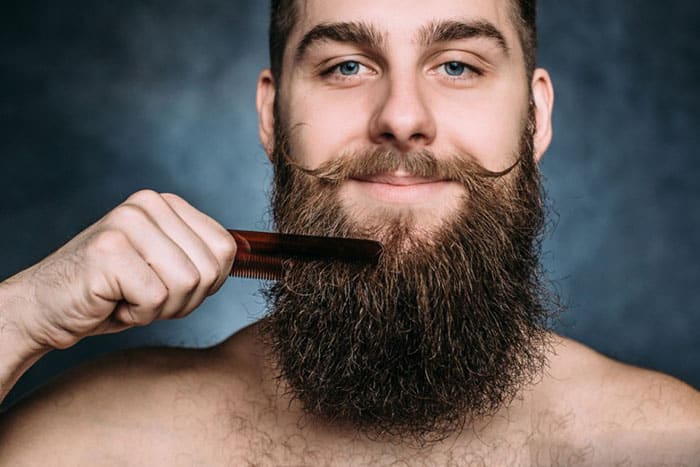 Most men do not imagine how to care for a beard. It's greate if you have a good master. He will tell you how to properly pick up care products and what to do to make the beard beautiful. And what if you did not find your perfect barber? In this case, you will certainly benefit from the recommendations of Rafael's Barbershop.
Comb your beard. This will help avoid tangling of hair and make your beard soft and silky to the touch. Also, regular combing a beard will give it the desired shape. To do this, every day, comb your facial hair for 5 minutes in the desired direction. Then your beard will grow in the direction you want and will delight you with its perfect shape.
You can buy "special tools" for combing beard in stores, but it is a marketing move rather than a necessity. Often, for a beard, use an ordinary wooden comb.
Use oil. Beard oils reduce skin irritation, especially when you are just beginning to grow your beard. In addition, thanks to oils, not only the beard will be soft and pleasant to the touch, but also a skin of the face, which due to lack of natural ventilation and nutrients often dry up. There are many different oils. We recommend that you use products that contain base oils such as almond, argan, coconut, and grape. In addition, you can choose a flavoring oil, such as Bergamot, Lemon or Sandalwood oil. Thanks to them, you will get another good effect - a pleasant smell. Properly selected cosmetics gives the hair a more saturated color, and also makes it healthier. In a few weeks of constant use of special oils you will see a positive effect.
The way to use such cosmetics is very simple: apply a small amount of oil or balm to your palm, and then gently rub it in your beard. Try to moisten not only the hair, but also the skin.
Use styling products. They make the beard smoother, smooth out the protruding hairs and help to get the perfect form of beard. Often, several types of products are used for stacking - balm, gel, or wax.
It is important to note that to put them best on pure hair. Solids such as wax need to be removed from the container with a finger, warm up, and then smoothly apply it to the hair, trying to distribute it evenly. Balms and gels are applied in the same way, but they do not need to be heated, they are ready to apply immediately. After you having enough product on your hair - get started create your perfect beard style.
These three simple daily rules will allow your beard to look neat and beautiful. Of course, do not forget about the basic rule - a haircut of a beard, which should be carried out depending on the speed of hair growth. Most often this is once a month. Perhaps you do it by yourself or maybe you visit a barbershop. Indifferently. The main thing is that your beard has an unsurpassed look.