Today, more and more men are trying to grow up their beard. Thick and neat vegetation on the face adds an image of courage and charisma. In addition, the gentleman with a beard always looks more solid, which is often liked by the fair sex. One of the most original and popular varieties of beard is skipper beard.
What does a skipper beard look like?
This type of beard differs from other species with a relatively small length of the bristle and rounded outlines, which maximally repeat the shape of the cheekbones. The main feature of the skipper beard is smooth-shaven cheeks and hair, which is located in the form of a strip from one ear to another. In this case, it captures only the lower part of the chin.
In skipper beard there are many subspecies, which differ, first of all, in length. When choosing any of them, the man must first determine his unique style.
The history of the skipper beard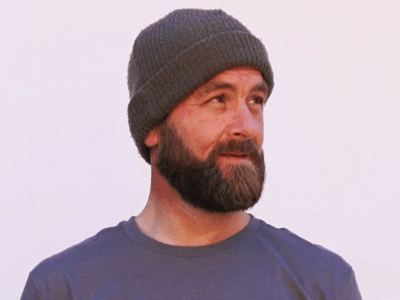 The skipper beard has spread among British sailors. It was uncomfortable to go in the sea whis beard. It's quickly begin to became dirty, sloppy, could flare up by smoke, and simply interfered with the work. As a result, sailors began to shave only cheeks, leaving short hair on the line of the cheekbones. This beard design quickly became a sign of belonging to the maritime profession. As for the present, as before, the most prominent supporters of skipper beard are sailors and fishermen. However, men who are not related to the sea are increasingly choosing such a beard. After all, depending on the shape of the face, the skylight beard can give some people a courageous, presentable and stylish look.
Cutting of a skipper beard and care for it
To become the owner of a magnificent skipper beard will be every man who has a full bristle. Let's take a step-by-step look at the technique grooming of skipper beard in barbershop:
We are wait when full-fledged beard grow up.
Then beard is cut to one length.
We are align the upper and lower edges.
Hair are shaving under the lower lip, on the neck and on the cheeks.
And finally we are correcting shape of the mustache.
As for care, then it should be no less regular than to hair on the head. This is due to the fact that vegetation on the face, too, is a kind of hairstyle.
To maintain the shape, regular regenerating hairs should be removed using an electric razor.