It was long ago that time when hairdresse`s were considered the prerogative of the women, and for men - excess, and haircuts were an exceptionally natural necessity. But modern fashion dictates new rules, and now stylish haircuts for men are a kind of hairdresser's art, which is highly valued among the increasing number of visitors to barbershops. According to the world trends, we made conclusions and decided to acquaint you with what haircuts will be in the trend this year.
Types of fashionable men's haircuts
Many representatives of the stronger sex tend to look well-groomed, and a properly selected image can instantly transform a gentleman, and will add self-confidence. It is normal that adult, wealthy men try to watch for themselves, as a representative appearance is the basis of their image. Among the most popular stylish haircuts for men, we define the most trendy ones:
Frohawk
Spiky hair
Box and semibox
Mid Fade with Side Part
Undercut
Before choosing a certain haircut, you need to take into account the structure in order to profitably highlight the advantages of hair type. Owners of magnificent head of hair with bangs are perfect for fashionable men's haircuts, grunge, elvis and stacked bob. For styling it will be appropriate to use various stylings, fixation gels and other styling products to give the haircut a more neat shape.
Trust the professionals in their field!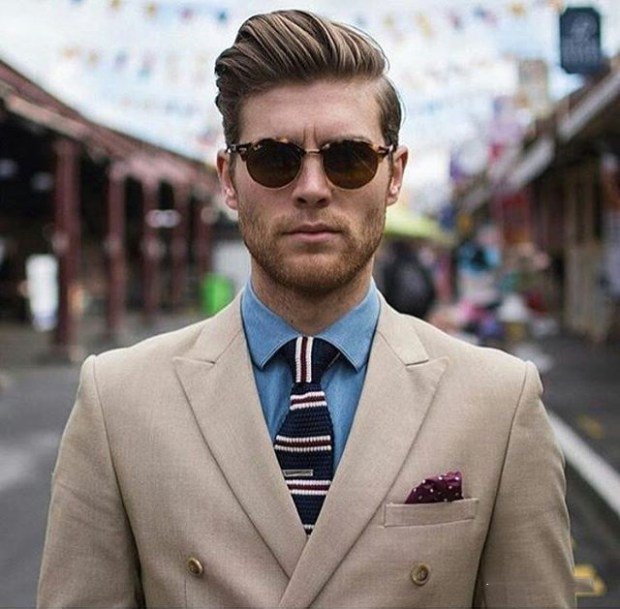 If you decide to make radical changes - we advise you to turn to experienced masters, because you entrust them the most valuable - your appearance. These are our employees who have been working for the hairdresser's fashion industry for a long time. Rafael`s Barbershop is not just a salon where made stylish haircuts for men, but a place of reincarnation where they fully satisfy their wishes and take care of a comfortable stay during the procedures. Turning to us, you will make sure that we have not only how much quality and impeccable service, but also will be in the company of like-minded people, and will be able to get a wide range of services: shaving, haircuts of beards, mustaches and more.
Come to our barbershop, we are waiting for you!