Modern guys try to look fashionable, stylish, and attractive. To make the image perfect, it is not enough just to dress to taste, you also need to make a good hairstyle. Men's textured crop haircut combines conciseness and slight negligence. It is this hairstyle that is the epitome of hairdressing minimalism.
What is a crop haircut and how is it performed
At the time of the origin of this hairstyle, it was available to a few. The origin of the haircut is France, where it became popular among noble people. A little later, it spread to European countries and the United States. To date, textured crop haircut is already considered something ordinary, but quite popular.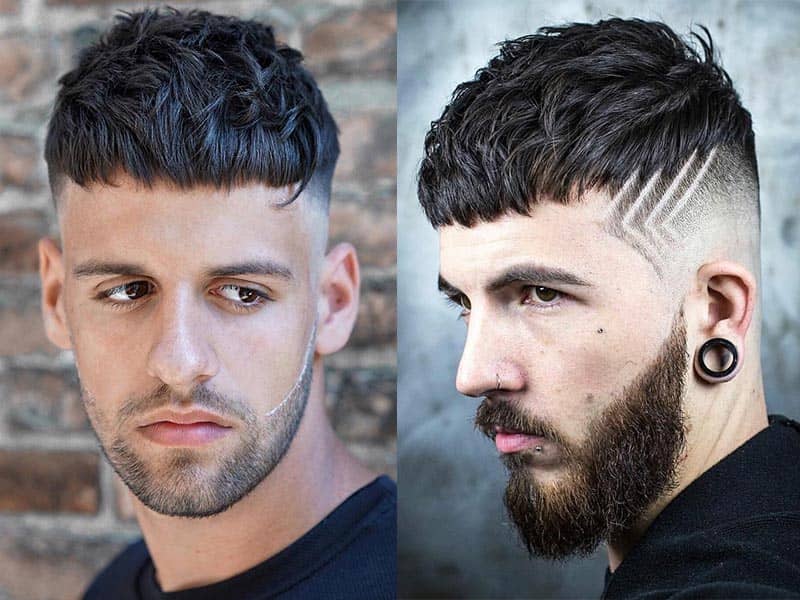 Varieties of crop haircuts
The hairstyle has become so common that the masters began to improve it and make it more diverse. Thus, many varieties of haircuts arose.
Smooth crop - more suitable for fans of a restrained classic style. This type is characterized by a smooth bang, which goes smoothly into the crown line. Looks good on guys with a square face shape.
Textured crop haircut - a type of haircut that is distinguished by the presence of torn strands. The bangs are milled in a chaotic direction, as a result of which you can make the effect of a "sloppy hairstyle". The heterogeneity of the bangs looks very natural and at the same time stylish. Perhaps this is what made the haircut so popular with men.
The mixed type consists of a smooth and torn crop. The bangs are done in a torn way, and the length itself is removed to a minimum. In the crown area, the strands are cut through one, which creates the appearance of stacked feathers.
The textured french crop is the most unusual and popular type of this haircut. The technique is performed in such a way that the result is a smooth transition between strands of different lengths. The edges of the bangs are removed and it is laid on one side.
Crop without bangs is suitable for those who want to create a brutal and at the same time strict image. The bangs in this case are on the border of the forehead.
How textured crop cut is done
To get a textured crop haircut, you need to use a clipper and scissors. How successful a haircut is will depend largely on the master, so it is important to find a professional barber to get the perfect result.
First of all, you need to highlight the p-shaped zone on the head. The entire lower part must be shaved and smoothly move to the upper part. The bangs and crown are milled, creating "sloppy strands". After that, the master applies wax, forming strands on the crown and bangs. the result is a practical and very comfortable hairstyle that can be quickly styled using only styling products.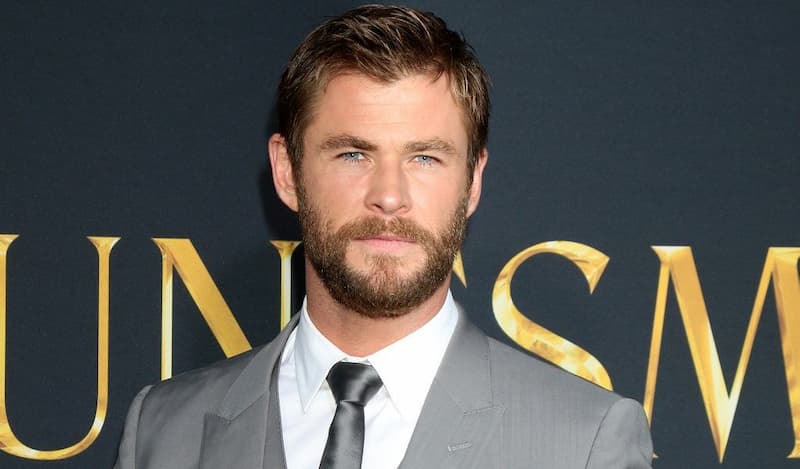 Haircut at Rafael's Barbershop
If you want a trendy textured crop hairstyle, you can contact the masters of the barbershop Rafael's New York. Here you will be provided with quality services, including hair and beard-cutting, styling, hair care, and advice on restoring and maintaining a healthy look of hair.
The barbershop also offers to purchase care and styling products. Each hairdresser is highly qualified and has extensive experience with men's haircuts, so you will be satisfied with the result. Services that the barbershop offers, will surely satisfy you.
If you have problems with your hair: hair loss, dull appearance, brittleness, and others, you can contact a specialist who will provide advice on care and recommend restorative products. All of them are made on a natural basis and customers will be able to choose products that are suitable for their hair type.
Since textured crop haircut requires the use of wax, gel, foam, and similar cosmetics, you can buy them at Rafael's. A friendly atmosphere and professional advice are what customers come to a vintage barbershop for. Here you can not only get a quality haircut but also spend time in the company of men.
To sign up at Rafael's, you need to go to the "Contacts" section on the site and find a phone number for communication. You will be recorded at a convenient time and all questions will be answered. All important information is on the site, so you can get acquainted with the price list, the list of services, see the list of products that are on sale, and the prices of funds.
Customers can use email to sign up or get answers to their questions. You can follow the news from the company and get interesting information on social networks. You will be able to see the most popular haircuts, including textured crop haircuts, and choose the right one for you. Also, stay tuned for the latest in skincare and beauty products.
You can also immediately go to the salon, find out about the services, prices, and products offered by the barbershop and sign up for a haircut textured crop haircut or any other. Visit the barbershop in Manhattan and experience the real atmosphere of a men's beauty salon.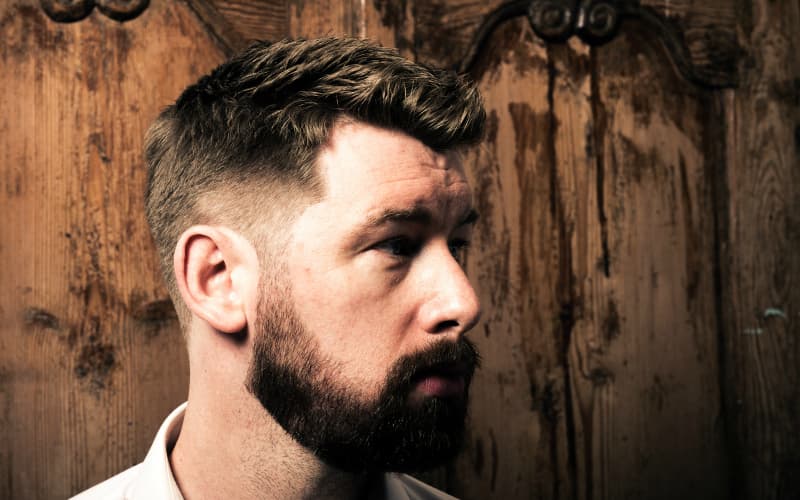 What is a textured crop haircut?

Textured crop men's haircut is the trendy hairstyle of choice for today's young men. The difference between this haircut lies in the careless styling of the strands, creating a very fashionable hairstyle. This effect is achieved by thinning long strands. To get the desired result, it is better to contact an experienced professional. He will make the perfect haircut that will create an image of an urban casual style.
How do you ask for a textured crop haircut?

If you decide to create a trendy haircut and make your look more interesting, then try on a textured crop haircut. To explain to the master what kind of hairstyle you want, just say its name. Every barbershop specialist knows this haircut. If you want an amazing result, then go to Rafael's Barbershop and say you want a textured crop haircut. The master will immediately get down to business and surprise you with an excellent stylish hairstyle.