To have an attractive appearance, you need to provide yourself with quality care. This rule applies not only to women but also to men. Representatives of the stronger sex must also take care of themselves and keep their appearance in order. In addition, men's hair care is important to ensure not only beauty but also health. The scalp should always be clean to avoid drying out and dandruff.
Men's hair care guide
Before you start men's hair care, it is important to approach this issue with all responsibility.
Cleansing
Hair washing should occur as it gets dirty. The frequency of cleansing will depend on the oiliness of the scalp and many other factors. For example, in summer, hair becomes oily more often than in winter. This means that men's hair care should be regular, but you need to focus on the condition of the hair.
It is also important to choose cleansers according to your type. Moreover, shampoos from different manufacturers can give a different effects. It is necessary to use sample methods to select a suitable remedy, taking into account the length of the hair, density, and other factors.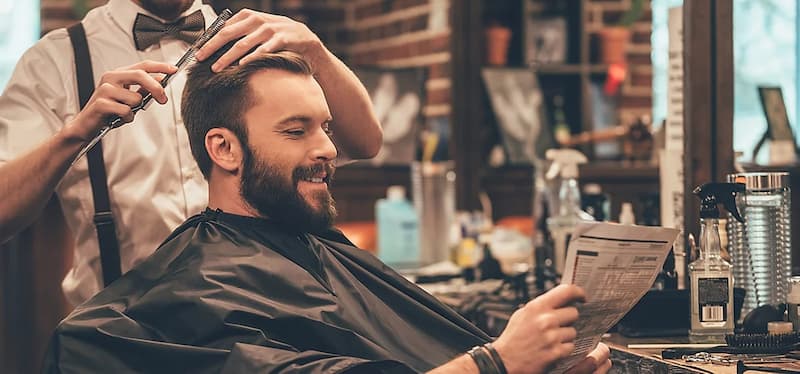 Nutrition and protection
This step is just as important as the previous one. For men's hair care to be complete, you need to make special masks after cleansing, which will strengthen the hair and give it a well-groomed appearance. For dry hair types, it is advisable to use moisturizing masks that will allow hair to shine and shine with health.
The hairdresser will help you choose products that will be suitable for your hair type. Also, men's hair care should include the use of balms, which will not only nourish the hair with useful substances but also make them look radiant and silky.
Combing
This stage of care is really important since combing is a mechanical effect on the hair. If you do it incorrectly, then there is a risk of breaking the hairs or pulling them out. Try to comb your hair as carefully as possible, especially if it is long. You should also avoid combing wet hair. For severe entanglement, it is better to use sprays and conditioners based on apricot or argan oil. Thus, men's hair care will be complete.
A haircut
To make the hair look more well-groomed, it is necessary to trim and update the hairstyle. The haircut is an important step in regular hair care. The best hair care routine for men can only be provided by a professional master, so choose it responsibly.
Laying
To model a hairstyle, you need to use high-quality professional cosmetics. To do this, use waxes, tonics, creams, and gels. They are produced on a natural basis using professional styling products. When creating hairstyles, experts recommend using as few devices as possible that overheat the hair, destroying its structure. If you often use hair dryers, then men's hair care should be more thorough, with the selection of special products.
Treatment
If you have serious problems with your hair - brittleness, dryness, loss, unhealthy appearance, then you cannot do without the help of a professional. It is the master who will be able to provide men's hair care and recommend the best means to solve the problem. In some cases, oils must be applied to revitalize and moisturize the hair.
It is important to understand that men's hair care includes several steps that must be followed in strict sequence. It is better to prevent serious hair problems than to treat them.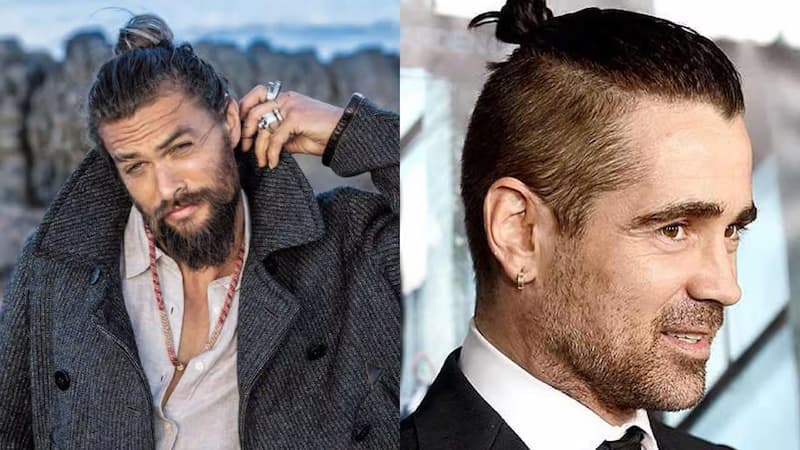 Professional care at Rafael's Barbershop
Rafael's Barbershop offers quality hair care and advises its clients on how to solve their problems if they have any. This is a vintage salon, which employs highly qualified professionals. The best hair care for men in this institution is guaranteed for you. There you will be able to choose products for washing, care, and hair styling. In the barbershop you will be provided with the following services:
selection of hairstyles;
a haircut;
hair styling;
beard trim;
professional hair and beard care advice.
To sign up for the procedure, you need to go to the "Contacts" tab and call the specified number. You can also visit the salon, get acquainted with specialists, and sign up during a personal visit. At Rafael's Barbershop, you will find the best men's hair care from professionals in their field. Not only will you get a perfect hairdo, but you will also enjoy the atmosphere of a vintage barbershop. You will be provided with expert advice on hair care to keep it healthy and shiny. You make sure the hair care routine is for men. Products that are presented on the site are of high quality, have natural ingredients, and give excellent results. Many clients managed to evaluate the quality of products and cosmetics offered by the barbershop and were satisfied.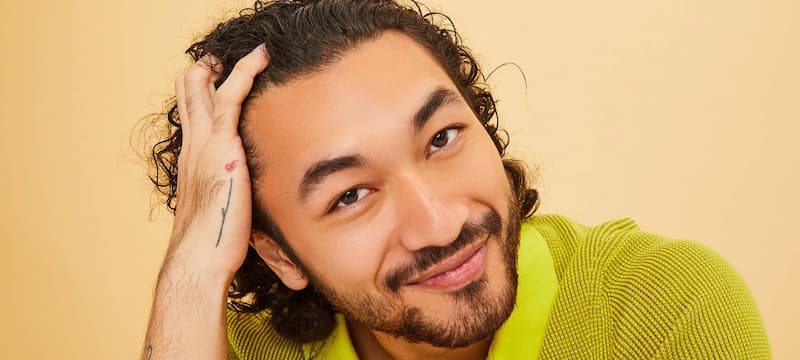 What is a proper hair care routine?

Proper men's hair care - a routine that needs to be carried out every day. Such care must necessarily include professional products and cosmetics. They should be selected by a specialist who understands the intricacies of caring for different types of hair. Give preference to cosmetics used by professionals, as products from the mass market can worsen the condition of the hair and not give the desired effect.
How should a man take care of his hair?

First of all, you need to contact the master so that he determines the type of hair, then prescribe the means and cosmetics that will suit you. Then you can perform the routine yourself at home. For proper care, you should trim your hair and beard regularly to keep your appearance neat. Do not neglect hygiene, because dirty hair spoils the image, even if everything else looks perfect.