Modern children are increasingly actively seeking to look well-groomed and neat. And the task of parents to help them in this, because having taught a child since childhood to care for himself you will greatly simplify his life in the future.
Today the market is filled with various offers for children, so it's easy to choose a fashionable image, an interesting accessory or a cool haircut for a boy or girl. Therefore, today at Rafael's Barbershop Blog we will talk about trending hairstyles for boys.
Cool haircuts for boys 2023-2024
The choice of boy's haircut is a special event, because the new hairstyle is a significant change in his life. That is why it is so important to take into account the wishes of the child when going to Barber shop.
So which boys haircuts are the most popular this season?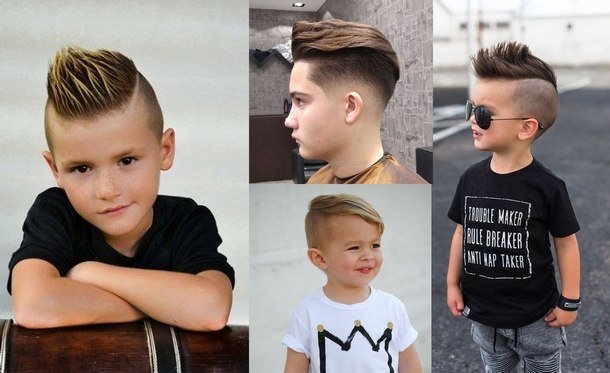 Angelic curls. Such a trending hairstyle for boys is ideal for a very young boy (4-7 years old), before the start of school physical workouts, where the strands will get in the way. Or for a teenager who can independently pin up hair if necessary.
Short hair on temples and raised bang. Such cool haircut for boys is very practical, as for games in the yard you can completely lift the hair up and fix it with a light gel. If you want that the kid looked serious at school, lift the bang up and comb it on its side, fixing it with wax.
Short hair on temples and nape. A bolder variation of the previous boys haircut. Involves a variety of styling options.
Thick long bangs. The main thing in these cool haircuts for boys is a smooth bang, covering most of the forehead. The rest of the length and style of haircut can be any.
These are the trending hairstyles for boys will be the most popular this season.
Conclusion
Trending hairstyles for boys in 2024 will be very similar to adult hairstyles. But despite this, the stylish haircut for boys allows the child to express himself, to emphasize his character and his personality. Therefore, it is important to teach a boy to declare himself to the world from an early age.