Barbershop (from the Latin word "Barba" - a beard) - a place where the atmosphere of "male comfort" reigns. Here men can cut their hair without any "glamor", chat with friends, drink beer/whiskey and just forget about their problems for a while. Barbershops were established in the United States in the 30s of the twentieth century. In the second half of the 20th century, barbershops almost disappeared, and today they have opened their doors with new force all over the world.
Our expirience
Rafaels Barbershop Vintage has been operating since 2010, which means that for 9 years our barbers have been creating stylish haircuts for thousands of men. Many guys have become not just our customers, they have become our good friends, whom we are always happy to see in our barbershop.
Our experience was appreciated not only by satisfied visitors but also by such well-known publications as "The Village Voice", "Time Out New York", "Business Insider", "Expertise" in the nomination "Best barbershops in New York City"
Barbershop is not just a traditional beauty salon. This is a special place where you can get various services and relax from the daily bustle. In order for you to always look neat and stylish, and could relax, our barbershop offers the following services:
Haircut services
Shampoo only
Crew cut
Long hair cut
Shampoo & cut
Regular haircut
Razor services
Beard trim shape up & shave
Beard trim & shape-up
Beard trim
Head shave & massage
Classic shave
Royal shave & face massage
Clean-up neck line
Scalp treatment & head massage + hot towel
Back shave
Chest trim / shave
Signature shave & face massage
Shape-up & clean-up (for hairline)
Vintage style
The owner of the barbershop, Rafael, likes the vintage style. He likes antiques, he attracts by the spirit of that time. Therefore, in his barbershop, he tried to maximally express the style that he admires throughout his life.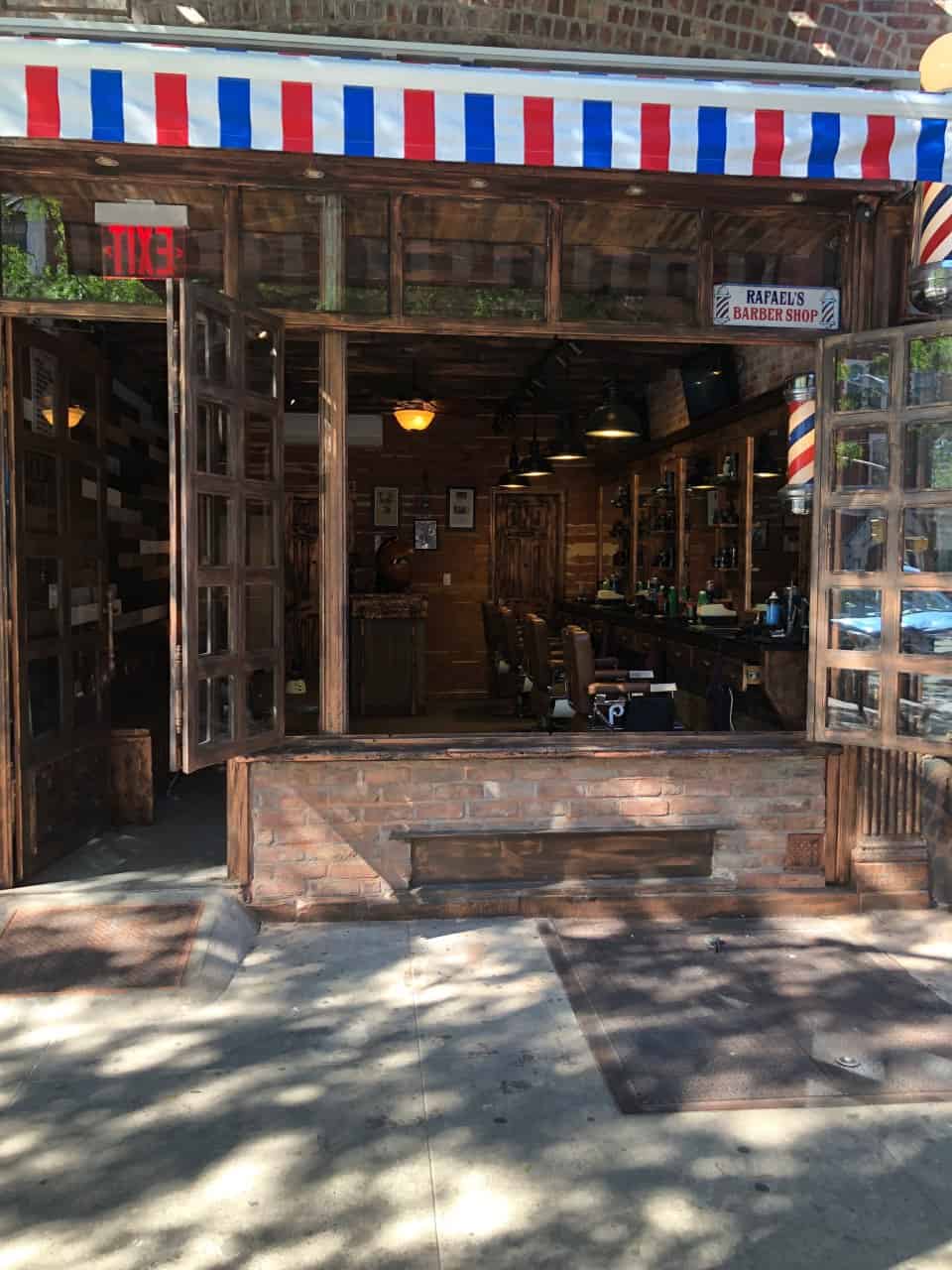 Rafael wanted to see this environment around him. It was this creative vision that he wanted to share with others, giving visitors a feeling of comfort, pleasure, and peace.
Vintage pleasant atmosphere, many of rare things and large windows, as in the old barbershop, through which passers-by can see everything that happens inside - все это Вы увидите в Rafaels Barbershop Vintage.
Convenient placement
For your convenience, our barbershop is located near the bus stop at 350 E 9th St, New York.
Credit Cards Accepted
We value your time, so at Rafaels Barbershop Vintage you can pay with any of these credit cards: American Express, Visa, MasterCard, Discover.